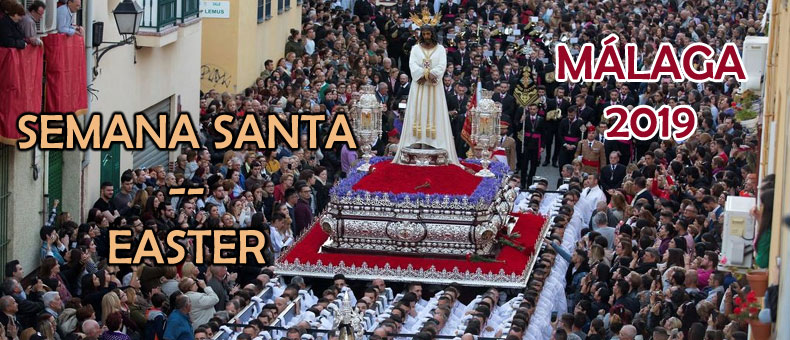 Do you know the importance of Holy Week in Malaga? Did you know that it was declared of International Tourist Interest in the 1980? We do not doubt this statement because this religious, social and cultural event is lived in our city with great dedication and brings together people from all over the world.
You could enjoy your holidays in Malaga and rent an apartment for Easter in the center of our city.
Would you like to book now?
YOU COULD GET THE BEST RATES IF YOU BOOK THROUGH OUR WEBSITE!

BEST CONDITIONS FOR OUR DIRECT CLIENTS

We want to reward the customer who trusts us, so that is why we guarantee the best price in their reservations managed directly through our company (web, phone or e-mail)
Our apartments with hotel services are the right option if you want to experience Holy Week in Malaga, which this year is celebrated from April 14 to 21.
Our apartments have one or two bedrooms, and are suitable for couples, families or friends. They are located just 200m from Alameda Principal, official tour of all the 'processions'. This will make it easier for you to see this celebration on a comfortable way and without walking a lot, as well as enjoying the festive atmosphere of the city center.
We want you to  discover what Malaga can offer you these days and plan your visit, so that is why we leave you link to an external website, dedicated exclusively to the Holy Week of Malaga (spanish): http://www.semana-santa-malaga.com
You will find in it all the information you need about schedules and routes of all 'processions', as well as complementary activities.
In addition, this year our city has a new official route, very different from past years, and designed for the greatest enjoyment of citizens. You can see all the details here (spanish): https://www.diariosur.es
Have we convinced you? Would you like to you come to Malaga??
You could get information and prices: (0034) 952 21 34 47 o info@suites-oficentro.com