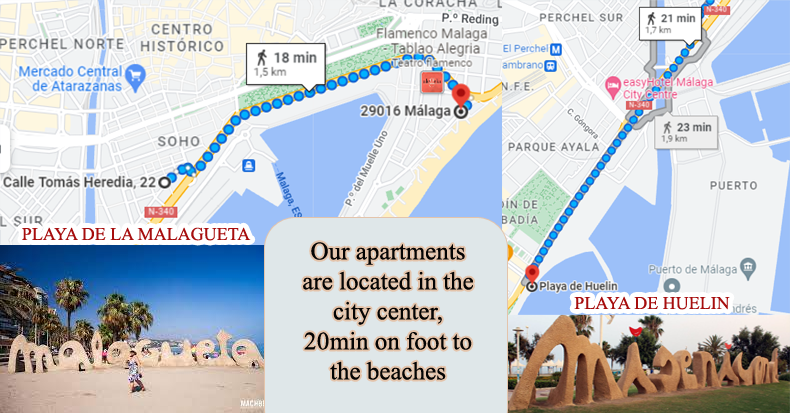 Our privileged location, right in the center of Málaga and near to the port, allows you to enjoy the historic and cultural center in the most comfortable way, without giving up 'sun and beach' tourism.
Málaga, capital of 'Costa del Sol', has several perfectly equipped beaches, two of which are just a 20-minute walk from our apartments, on both sides of the port.
---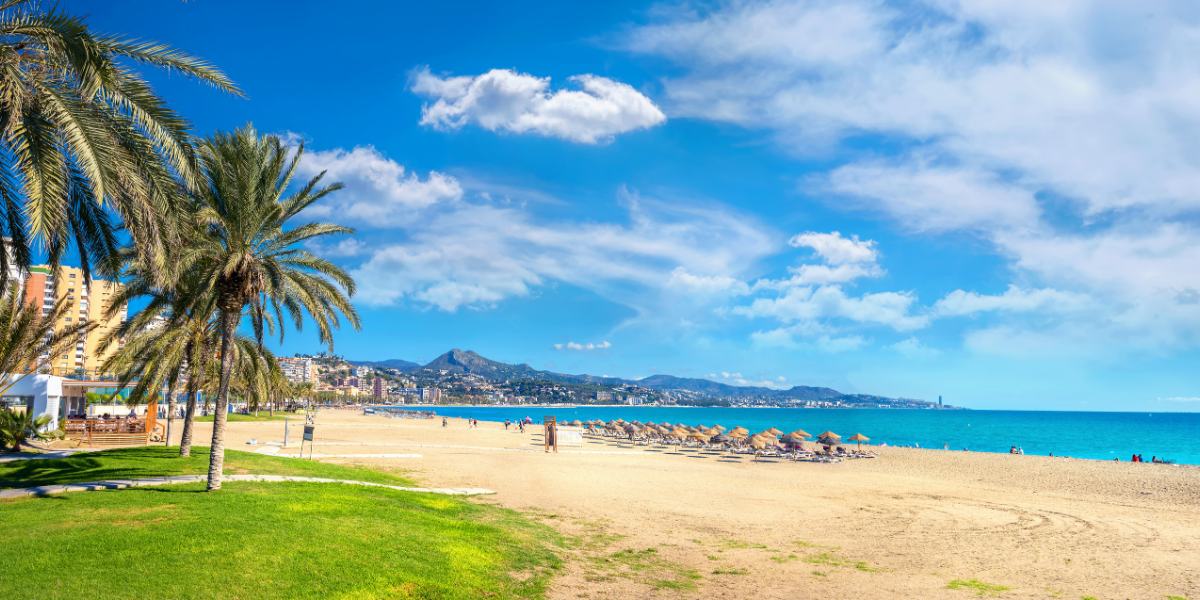 Malagueta Beach: on the eastern side of the port of Malaga. Undoubtedly, the most famous of the city, due to its proximity to the center and the quality of its services.
It is an urban beach with dark sand located between the port of Malaga and La Caleta beach. It is about 1,200 meters long and about 45 meters wide on average.
You want to know more? Consult its file on Wikipedia or on tourism website.
---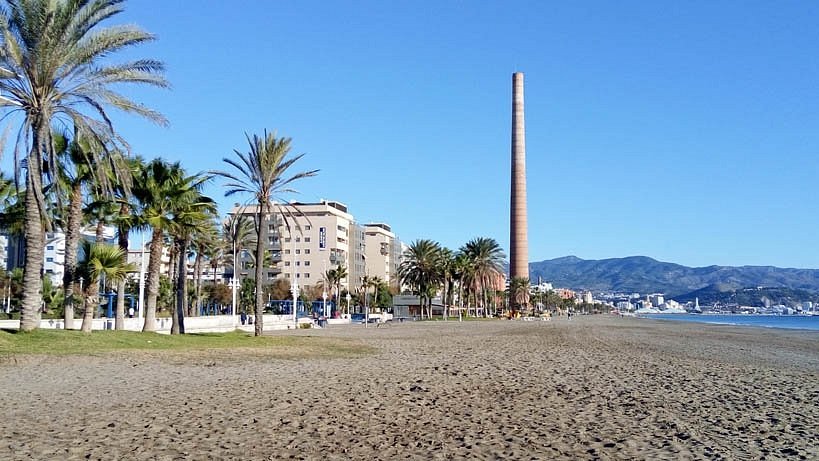 Huelin Beach: También llamada playa de San Andrés, es una playa urbana también de arena oscura situada en el litoral oeste de la ciudad, entre el puerto y la playa de La Misericordia. Tiene unos 700 metros de longitud y unos 50 metros de anchura media.
Es más amplia que la anterior y la elegida por los habitantes locales, al resultar más fácil el estacionamiento que en aquella primera.
You can find more information on the City Council website.
---
If you want to get to know the city of Málaga, in addition to enjoying a few days at the beach, choose to stay in our apartments, right in the city center.
You could look for availability and rates here: