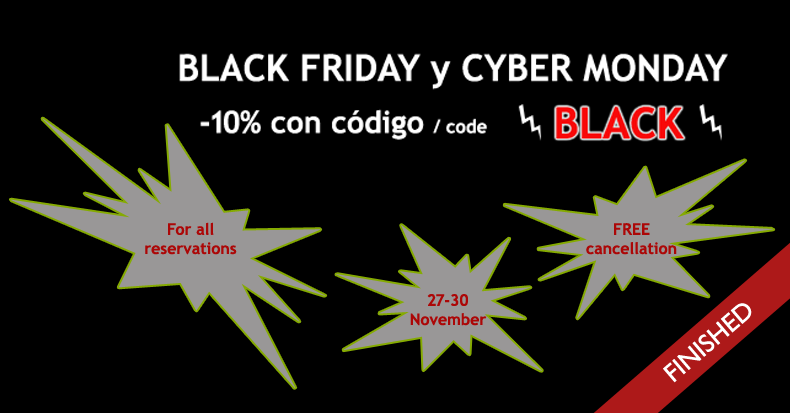 This year we combine the famous Black Friday with the newest Cyber Monday!
For 4 days, you can have a 10% discount on all reservations.
This year is not being easy, and you deserve a gift more than ever. We all want to go back to 'normal' and travel again.
Now, you can anticipate and plan your next vacation at the best price, which you can cancel for FREE up to 3 days before arrival!