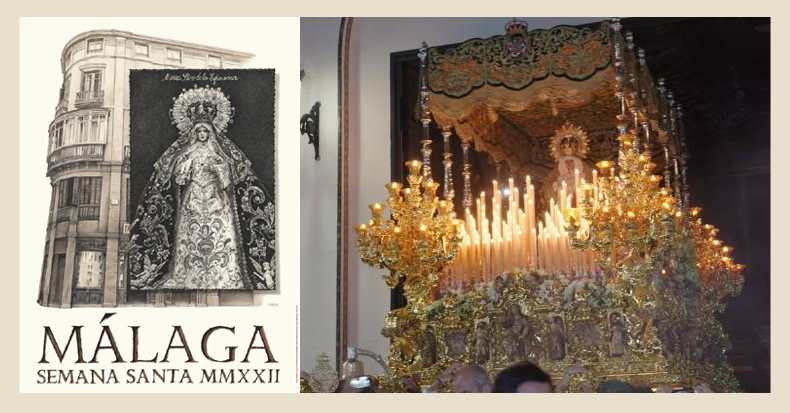 From April 10 to 17, 2022. Málaga will then live one of its big weeks, after two years on 'stand-by,' and it is eagerly awaited.
Our location in the heart of Malaga, and 150m from Alameda Principal, allows us to experience our 'Holy Week' in the front row. If you still don't have plans for that week, we encourage you to find out how these days are lived in our city. Last apartments available!
Did you know that Malaga has an 'official route' (Carrera Ofcial)' through which each of the processions pass? And did you know that the main section of this route is only 150 meters from our Oficentro Suites Apartments and 300m from our Deluxe building and reception? Look: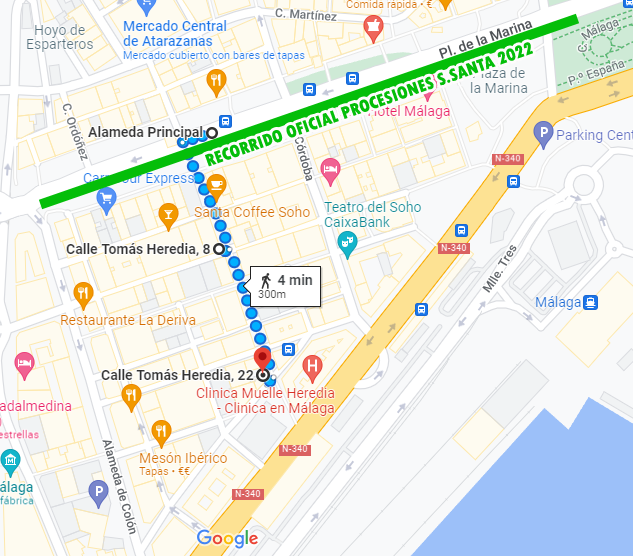 Being located on a pedestrian street, perpendicular to Alameda Principal, we have the optimal location to enjoy everything that our 'Semana Santa' entails, without the need to get into the hassles and traffic jams typical of these dates. From our street, with direct access to 'Carrera oficial", we can see the procession of the different steps of the brotherhood from the same point, leaving our accommodation less than 2 minutes away on foot.
In addition, for those who are looking for a leisure or beach alternative for these days, our privileged location will also allow them to move around the port and the beaches of La Malagueta or La Misericordia, as well as any other point in the city, without having to cross the areas limited by processions.
Check the schedule for Holy Week in Malaga 2022 -HERE-
If you still don't have plans for this Holy Week, we invite you to discover our beautiful city in a few days full of fervor and tradition. Discover Malaga in all its splendor and stay in the center.
Book now : https://www.suites-oficentro.com/booking-2/