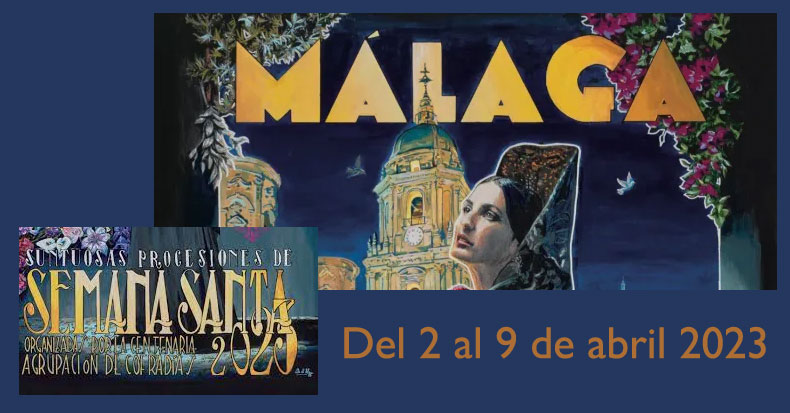 From April 1st to April 9th. Book this date on your calendar, if you haven't already. We propose Málaga to enjoy these holidays. You still have time to book your apartment just 150m from the 'official route' (Carrera Ofcial).
Our two buildings are located in C. Tomás Heredia (numbers 8 and 22), and only 150m and 300m from the 'official route'. During these 8 days of 'Semana Santa', all the processions will pass through this section and it will allow you to enjoy them in the most comfortable way if you stay with us.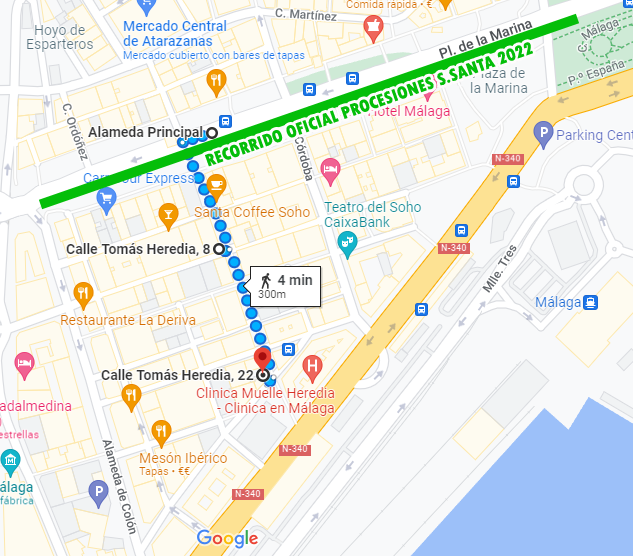 Did you know that our Holy Week was declared of International Tourist Interest in 1980? This is one of the reasons for the large influx of visitors that it attracts during those days, added to the good weather that the city of Malaga generally enjoys on these dates.
From Palm Sunday (April 2) to Easter Sunday (April 9), the different brotherhoods parade through our city, from their respective churches or headquarters, and always passing through the official route, which is 2 minutes walk from our apartments for rent.
Undoubtedly, a show for those who do not know how Semana Santa is lived in Andalucia; and a luxury for those who enjoy the devotion and roots of these days.
If you want more information, you can check the itineraries, schedules and everything related to Semana Santa in Malaga -HERE-
And if you finally dare to spend a few days in the center of Malaga, just visit our website and you will get updated availability and prices of our apartments for rent:
Book now : https://www.suites-oficentro.com/booking-2/