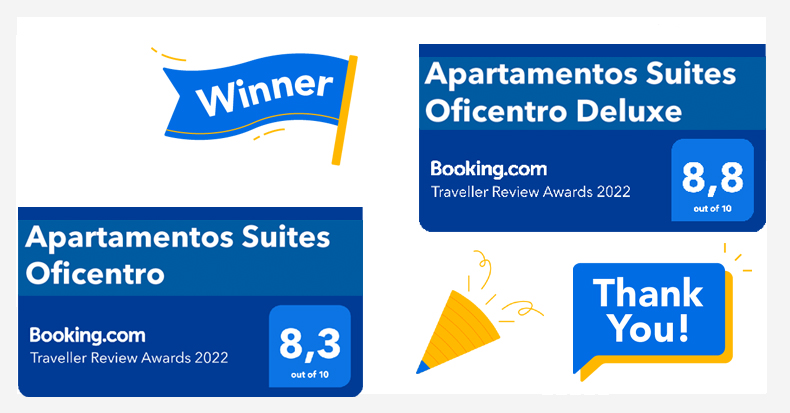 We started the year with an average punctuation above 8, in our two buildings, within the Booking.com reservation platform.
With 8.3 in Apartamentos Suites Oficentro and 8.8 in Apartamentos Suites Oficentro Deluxe, it is once again demonstrated that we maintain our quality standards and our customer is perceiving it. If you are one of those who have collaborated to this positive score, we thank you from here!
This is part of the text containing the letters (two :-D, one for each establishment) that we have received: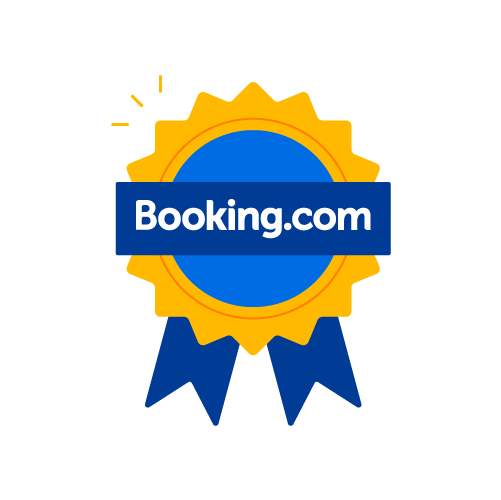 "On behalf of the entire Booking.com team, we would like to congratulate you on winning the Booking.com Traveler Review Award 2022. This award is proof that you have consistently exceeded your guests' expectations. We know it's not easy, let alone in the midst of a global pandemic. It takes a lot of work, vision, coordination and attention to detail, and you have stood out… Thank you for your commitment to excellence and congratulations again on your achievements."
We are glad that our daily effort is reflected in the good experiences of our clients and that such a powerful global platform, such as Booking.com, highlights these achievements. We work hard to offer the best service and meet the requests of our customers.
As we mentioned, Booking.com is a world reference as a reservation platform and a strong point of our distribution. Being among the best valued is as difficult as necessary and this score allows us to position ourselves ahead of many other establishments in Málaga.
However, and as we always insist, our clients will have better price and conditions if they make the reservation directly with us (web, mail or telephone). Stay tuned to this website and you can also benefit from the offers that we publish. You will be the first to find out!
Apartamentos Suites Oficentro & Deluxe team gives a huge THANK YOU to all the clients and friends who continue to choose us for their getaways and trips to Málaga. Our apartments in the city center, always at your disposal.