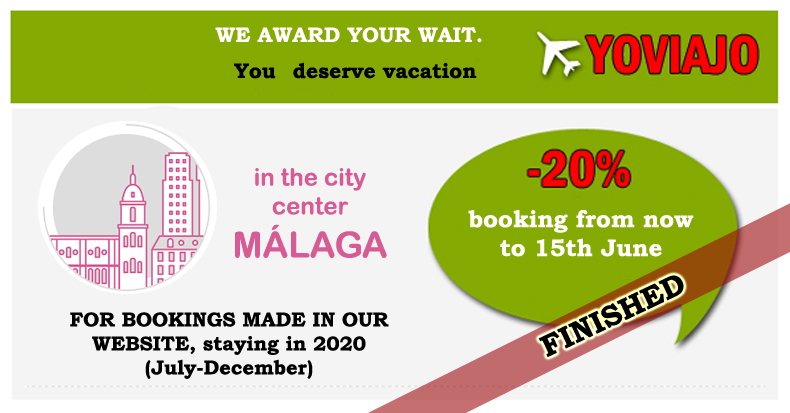 YOU HAVE EARNED IT!
The past few months have not been easy. Above all, we wish that both you and your environment are in good health and that this virus has left the least possible impact on you.
Now, now is the time to plan your 2020 HOLIDAYS and GO BACK TO MÁLAGA.
We want to reward our FAITHFUL CUSTOMER and, for this, we have prepared an -20% EXCLUSIVE DISCOUNT FOR YOU using the code 'YOVIAJO' on our website.
Read More "Your holidays in Málaga with 20% discount UNTIL 15th JUNE"