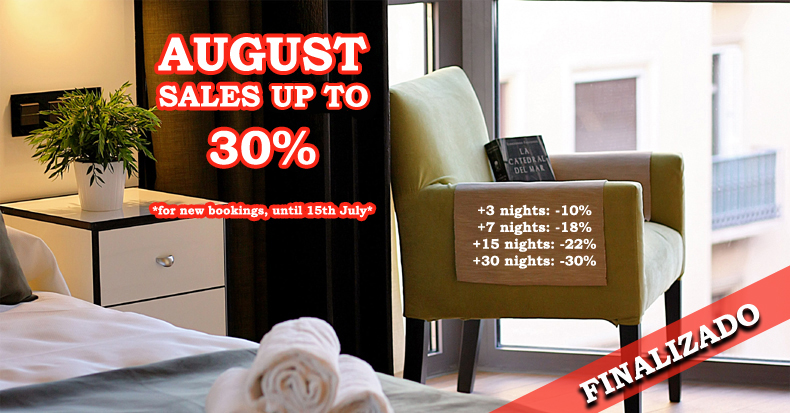 IT'S AMAZING, BUT TRUE!
Now all customers who want to enjoy their vacation in August can take advantage of up to 30% immediate discount!
No cheating, no special requirements. Choose the date of your stay in Málaga during the month of August and you will see the discount directly applied!
This discount is exclusive for DIRECT CUSTOMERS, booking in any of our buildings, and valid for all types of apartments. You will have until July 15th to make your reservation with a stay date of August 1st to 31th.
Reservations of 3 or more nights: -10%
Reservations of 7 or more nights: -18%
Reservations of 15 or more nights: -22%
Reservations of 30 or more nights: -30%
During the reservation process, the discount will be automatically subtracted from the total cost of the reservation, and will show you the new final amount.
SEE YOU IN MALAGA IN AUGUST! Now there is no excuse …