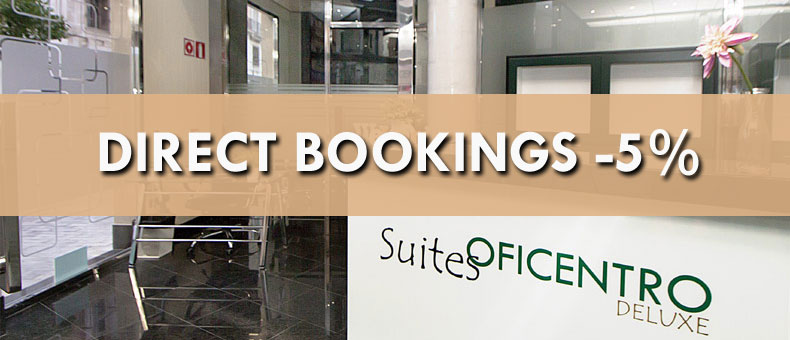 We encourage you to book directly with us as we ALWAYS improve the rates of the internet booking portals.
ELIMINATE BUFFERS AND YOU WILL GAIN!

WE GIVE AWARDS TO OUR DIRECT CUSTOMERS

We want to reward the customer who trusts us, guaranteeing the best price in their reservations managed directly through our company (web, phone or e-mail).
To obtain OUR BEST RATES, you will have two options:
BOOK directly through our WEB (best rate guaranteed, with discount ALREADY applied).
Contact us and accredit the rate found on any booking internet portal different to our web (eg. sending link or screenshot by mail). We will apply 5% discount to the total price. 
The comparative rate should be available and bookable on public channels at the time of our audit, and must correspond to a search conducted in the last 24 hours.
The discount applies to the total price to pay, and not to loose days.
REMEMBER: BEST RATES GUARANTEED IF YOU BOOK DIRECTLY WITH US
* Ask for conditions: +34 952 21 34 47 or info@suites-oficentro.com