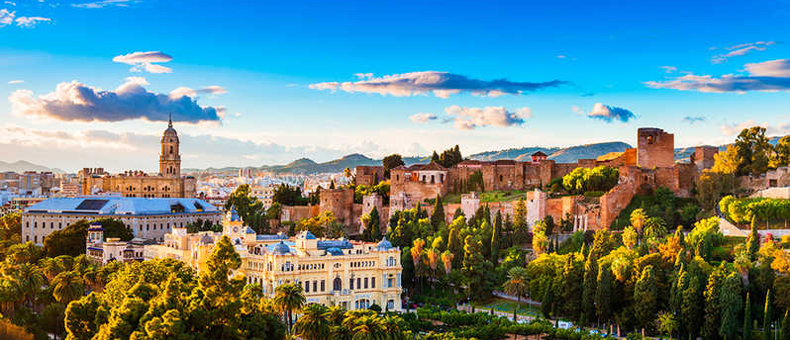 Málaga is known worldwide for its tourist and cultural activity but, above all, for being the central axis of the 'Costa del Sol'. With its yellow sand beaches and its multitude of monuments and museums, it is a complete city that has a lot to teach and has resources for all tastes.
Although we encourage you to discover it in person, we are going to give you a few brushstrokes here that you cannot miss if you visit us. In addition, through some virtual visits, you can delve into some of those monumental attractions.
The Cathedral of Malaga (better known as 'La Manquita'), with one of its unfinished towers, and its orientation to the sea, is one of the most emblematic points. With a Gothic, Renaissance and Baroque mix, it is one of the jewels that architecture has left in our city, conserving and adapting for centuries. You can visit the interior, and also the decks, from where you will have beautiful views.
On their website you can find all the information: https://malagacahedral.com/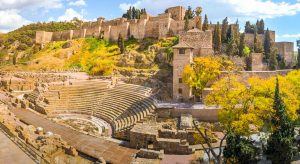 The Roman Theater, La Alcazaba and Gibralfaro Castle (and its famous viewpoint) will be three of the mandatory visits. Practically connected to each other, they mark the epicenter of Málaga and are the key reflection of the history of the city throughout the years.
Each of them has its charm but the three are considered jewels that different civilizations have contributed over the years.
We invite you to discover them through these virtual visits:

Teatro Romano Málaga: http://malagavirtual.com/item/teatro-romano/
Alcazaba de Málaga: http://malagavirtual.com/item/alcazaba-malaga/
Gibralfaro Castle: http://malagavirtual.com/item/castillo-de-gibralfaro/
Another key point that gives Málaga a great cultural attraction is the extensive number of museums.
Picasso Museum, Pompidou, Russian … but also 'of glass and crystal', of the automobile, or of the imagination.
It would take a multi-page article to detail them all. That is why we leave you a very interesting link where they are collected in their entirety, with all the necessary information:
https://www.malagaweb.com/espanol/blog/museos/museos-en-malaga/
But, without a doubt, Málaga is a city full of life, and of people in its streets. The famous Larios Street, Plaza de la Constitución, Plaza de la Merced or Paseo del Parque are other emblematic places that we recommend visiting.
Staying in the center of Málaga has the advantage of being able to explore everything on foot. Moving to the beaches (Playa de la Malagueta or Playa de la Misericordia) takes no more than 15 minutes on foot. Being able to combine tourism, leisure and rest is one of the advantages that Málaga offers you and that we invite you to enjoy.
If you have not yet decided on your next destination, surely this will help you decide to visit us.
You already know: MÁLAGA HAS A LOT TO OFFER!