There are many customers who prefer to enjoy their holidays in winter and enjoy cheaper prices and less crowded places.
The climate of Malaga makes our city one of the favorite destinations for many travelers who are attracted by generally mild temperatures that allow you to enjoy the attractions and endless activities on the street.
If you are one of those who prefer to travel at this time of the year, take note of all the events that Malaga has to offer you in these next dates.
We start with Christmas!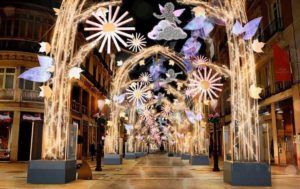 Next Friday, November 29th, our Calle Larios will light up becoming an enchanted forest, where three daily light and music shows will take place.
This is perhaps one of the best Christmas lights in Spain and it will feature angels, suns, autumn leaves and 730,000 light bulbs. 

If you are thinking of taking a few days to come to know Malaga, surely from 6th to 9th of December is an excellent opportunity. With four days off this year, the month of December begins with one of the longest bank holidays of the year, as the 6th and 9th are both holidays! With Christmas decoration in full swing, our city is the perfect destination to enjoy Christmas shopping wrapped in a magical atmosphere, in addition to enjoying museums and other cultural attractions.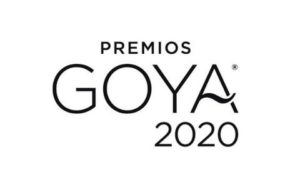 Goya Awards gala of Spanish cinema will be held in Malaga next year. It will be next January 25 at the José María Martín Carpena Sports Palace and is already presented as one of the events of the year. We can then see great personalities of our spanish cinema tour our streets and it will be a must for all moviegoers. If you are, take advantage of that January weekend to plan a getaway.

February will be loaded with events and opportunities. February 14th is for many people an important day: St. Valentine Day. Coinciding this year on Friday, it is the perfect time to plan a weekend in Malaga and live love in a special way.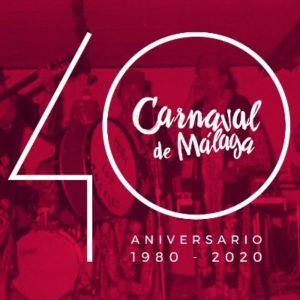 We will have Malaga Carnival too, which will be held in 2020 from February 15 to 23.
You will no longer have an excuse to walk hand in hand with your partner while enjoying the various street performances and activities that take place around the carnival in those days.

If you are still one of those who prefer longer stays and take more days in a city, you will have your oportunity at the end on February, as 28th is also a bank holiday and we will be entering the month of March. That will allow you to plan a family trip to discover all this city has to offer for the little ones.
March will bring spring and, with it, our winter will be past. Although it seems far away, we will soon be looking back and discover that time flies.
Do not miss another year; Take the opportunity to visit Malaga in these winter months and discover everything the city has to offer.
Ask for information or prices: 952 21 34 47 or info@suites-oficentro.com
Remeber:  YOU WILL GET THE BEST RATES AND CONDITIONS BOOKING IN OUR WEBSITE!

OUR DIRECT CLIENTS HAVE THE BEST OPORTUNITIES