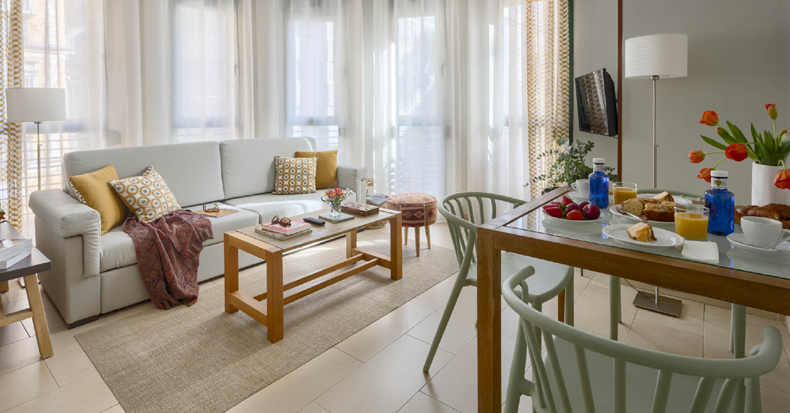 There are many companies that have trusted us for years to provide accommodation for their employees during their stays in Malaga.
Our professionalism and experience is our guarantee and we are proud to say that our portfolio of business clients is growing up and we work with top brands from different sectors.
Do you want to know what makes us different from the rest of the apartments for rent? Keep reading…
---
The most important thing is that we own all the homes we rent, which allows us to manage everything, without having to go to any intermediary.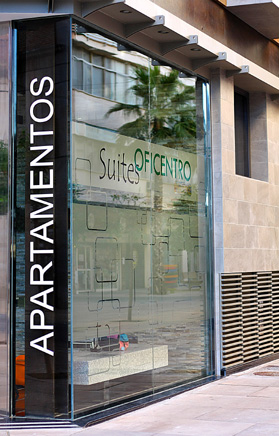 We have two entire buildings for temporary accommodation or, as we call them, 'apartments with hotel services', in the heart of Malaga (C. Tomás Heredia). This option is a great relief for those companies that need to relocate their employees for short or medium periods of time with the peace of mind of having everything included, low budget and prior reservation (rental for days/weeks/months).
We also have quite a few 'traditional rental' homes, which are offered with an annual contract, and which represent a longer-term and cheaper rental.
We have several types of apartments, and buildings of different categories, so that allows us to always offer more than one accommodation option and adapt to any type of budget or need.
Our reservations department deals directly with the entire process; from the request for information to confirmation, followed by follow-up once the guest is accommodated, and until his departure.
Having our own reservations department makes us agile and efficient throughout the process and quickly attend to unforeseen events related to these reservations such as changes of dates, cancellations, invoice modifications and other day-to-day matters.
If your company needs to provide accommodation for its employees in Malaga, do not hesitate to contact us. We will explain everything you need and we will surely find a way to adapt to your requirements and offer you the apartment for rent that you are looking for.
You can contact us at +34 952 21 34 47 or by e-mail: info@suites-oficentro.com

You can also leave your information here, and we will contact you back as soon as possible: