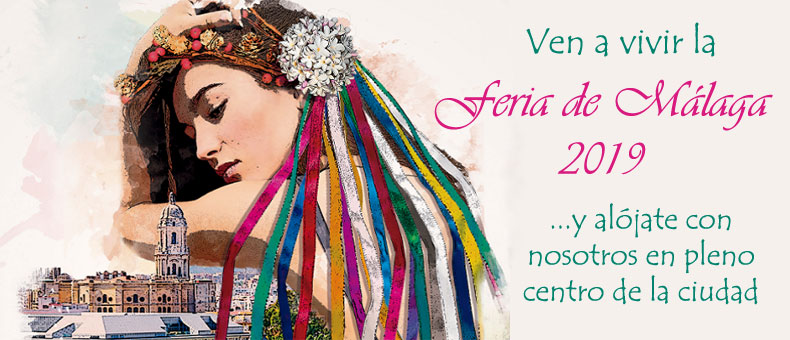 August is lived with great intensity in our city due to our 'FERIA DE MÁLAGA (Málaga's Big Fair). We are all preparing the special clothes of moles and taking out the fans.
Not even the high temperatures can end the joy that will be lived in our streets from August 15th to 24th.
You are still in time to book an apartment for these days.
Being located in the center of Malaga, we offer you the possibility of enjoying our FAIR with the greatest comfort.
We have the best prices.
Enter and see availability! We are waiting for you!
¡GET OUR BEST RATES BOOKING DIRECTLY IN OUR WEBSITE!

SPECIAL CONDITIONS FOR OUR DIRECT CLIENTS
Concerts, parades, verdiales and Cartojal wine, among many other things, is what awaits you if you decide to visit our Malaga Fair.
Day party in the streets of our center; and more night party at the fairgrounds, which give a lot of themselves.
You can (and must) check all the programming of these 10 days here:
http://feria.malaga.eu/es/programa/
Yes, you read correctly: this year is 10 days of FAIR! The longest in history.
But don't worry. If your idea is also to relax and enjoy the city, remember that our apartments are located in the pedestrian street in the center of Malaga, a ten-minute walk from the wonderful Malagueta Beach and a step away from all the tourist attractions of the city.
Have we convinced you? Come and live this FAIR 2019 with us!
You could ask more information and prices in: +34 952 21 34 47 o info@suites-oficentro.com